I grew up in southern Alberta in the '50s where I learned that a brand distinguishes one herd of cattle from another.  All ranches took great pride in their unique markings.  Each mark sent a clear message to potential consumers about quality and value.  Today, I live in Vancouver where branding still means this and a whole lot more.  The marketplace of products is much bigger than goods and services now.  It includes ideas, causes and even people as we learn from the video on the "Nelson Mandela brand" posted below.
The National Resource Creation and Capacity Building Initiative (NRCCB) reference group's first and perhaps most difficult task has been understanding the dynamics of this new marketplace and the characteristics of a strong, modern brand.  It is the task upon which the rest of our work on philanthropy, government relations, advocacy and program development hinges.  It has required us to set aside our assumptions about communications and marketing to learn a new language, set of concepts and series of processes from a leading brand consultancy, Interbrand.  It has also challenged our habitual ways of talking about the YMCA, especially our vague, inconsistent and confusing scripts:
"We're more than swim and gym, more than a building, and more than meets the eye."
"We're not who you might think we are.  We're not just for men, Christians or those who can pay full fees."
"We're a well-kept secret, a community centre, a charity, a movement, a big idea, a force for good etc."
This work on the YMCA brand has forced us to face facts:
Being well known but not known well is a liability. 
What we do communicates more than what we say, but what we say and how we look matters. 
A logo and tagline are not our brand; they simply help us tell a big story in a succinct way.
While the overall perception of the YMCA is largely positive, it is not sharp enough to move many more people to join, give, volunteer or advocate to advance our cause.
This work has also taken us into a very important dialogue with Canadians (including YMCA members, staff, volunteers, donors and partners) through our research program.  They've been candid in their assessment of our personality and impact.  They've shared how they feel about us.  And they've told us that we're at our best when we're focused on strengthening the foundations of community.
 
These findings have challenged me, as a chief executive responsible for a multi-branch YMCA in a rapidly growing region, to search for ways to demonstrate that we actually do this every day and in every aspect of YMCA work.  To create tools and systems to manage organizational performance to this end.  To enlist every member, participant, volunteer and employee in making it so.   And to collaborate effectively with YMCA colleagues in other regions (and around the world) to protect and grow the value of our almost 160-year old brand.
 
Getting this kind of alignment takes more discipline, creativity and dialogue than I imagined when our Association started down this path.  It involves reallocating time and resources.  We've benefited from the guidance of consultants and from the expertise of board and advisory committee members.  But we've also learned that this work belongs as much (and maybe more) to front-line YMCA leaders as it does to those of us in goverance and management roles. 
 
This local-national dialogue on brand led me to restructure our operations.  Our goal was to make community strengthening part of everyone's job description and to manage across functions for greater impact on individuals, families and neighbourhoods.  It also took us into the "Where Did Community Go?" campaign.  Where it will take us next has a lot to do with the national conversation that began at the 2010 AGM.
 
This fall, the NRCCB and its sub-committee on brand (chaired by the YMCA of Western Ontario's Shaun Elliott) will be looking to Associations for their help in analysing the implications of a new brand strategy.  If you haven't already started, it's time to prepare for the choices we'll make together in May 2011.  I'll likely crack open David Aaker's book Building Strong Brands again this summer.  Laura Palmer Korn recommends New Brand World by Scott Bedbury.  Help us build a good list of resources by adding your favourites below.   Slide shows from webinars on the NRCCB's research findings and from the annual general meeting can be found in YMCA Canada's E-Library or the YMCA Leaders Forum. 
 
What mark do we want the YMCA to leave on the next generation?  Let's choose our words carefully for they're the foundation upon which our common future will be built.
Bill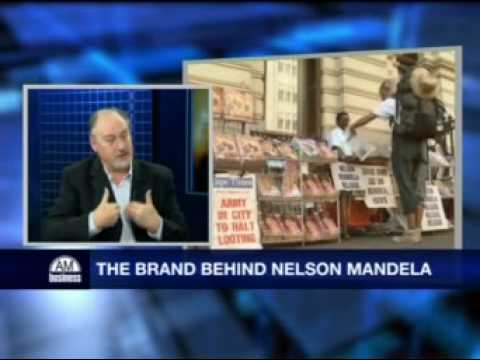 Tags: AGM, brand, collaboration, federation strategy, Vancouver, Western Ontario